Peters Valley School of Craft champions the unifying power of art, craft, and creativity; celebrates the diversity of our shared humanity; and condemns racism and violence in all forms.
Peters Valley enriches lives through learning, appreciation, and practice of fine crafts.
The making of fine crafts is a kind of exploration, which relies on an integration of heart, head, and hands. Peters Valley encourages and facilitates this exploration in everything we do.
We are a vibrant community, bringing together established and emerging artists from around the globe. Coming together to make things makes us better artists, able to learn from each other, and to evaluate our own efforts in a wider context.
We provide studio-based educational workshops for life-long learners who have the opportunity to benefit from working with nationally and internationally-recognized artists.
We are stewards of the creative process: from preparation, to incubation to illumination, to verification. We strive to develop the creative abilities of all of our participants through this focus on process. We also believe creativity is not entirely a solitary effort- sometimes the most interesting creative ideas emerge from new experiences in new places with other artists who see the world differently than we do.
We provide an inspiring natural setting, intensive instruction, the right tools, and a supportive environment to immerse oneself in making things by hand.
Fresh air and respite from one's normal routine can bring fresh insights, and for some, perhaps, opportunities for peak moments, magic, and transformation.
Our gallery shows, craft fairs, annual auctions, presentations at various festivals, community outreach efforts, and other programs allow us to both bring fine crafts to a wider audience, and to help shape the future standards of excellence in fine crafts.
We honor the tradition of crafts by continuing to experiment with new techniques and materials, in pursuit of artistic, professional, and personal growth. This is our focus and joy.
We are firmly committed to inclusion, diversity and equity.
Into the 19th century, Peters Valley became a small population center, though not depicted on most maps until 1855, when a map of New Jersey depicted "Bevana."  It remained rural, with a few farms and small businesses.  In the 20th century, it evolved with some industrialists' retreats and seasonal homes.
In the 1960s, a North American resurgence in interest in contemporary and traditional crafts laid the groundwork for the Valley's transition to its next life.  The catalyst was the 1965 start of the Tocks Island project and the Delaware Water Gap National Recreation Area (DEWA).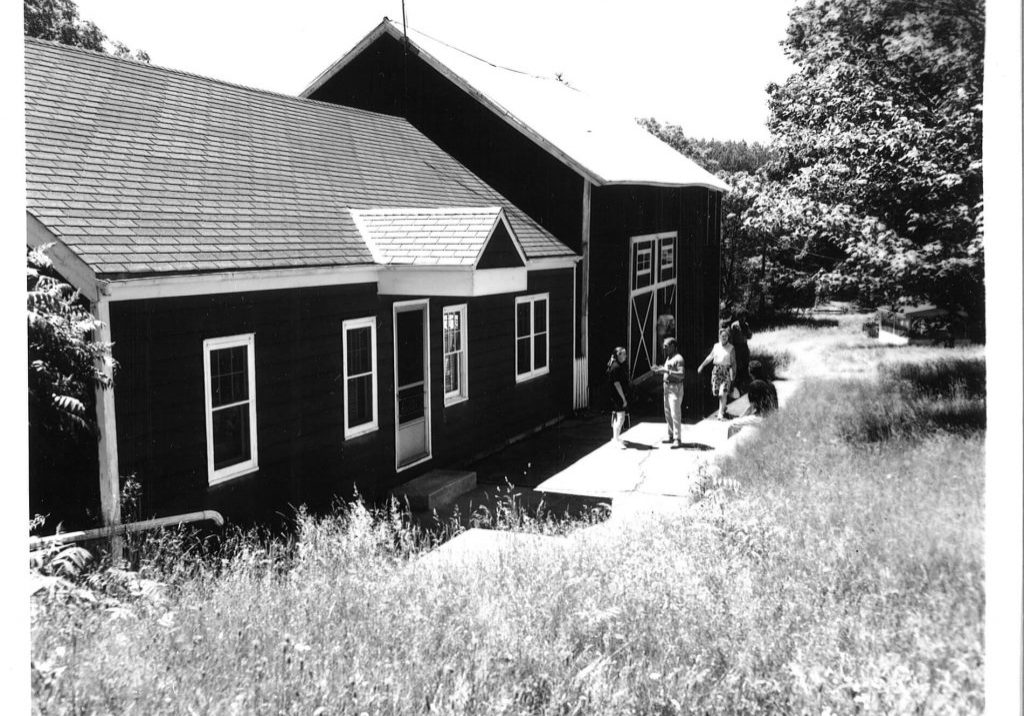 DEWA was to be recreational land around a reservoir which the Army Corps of Engineers planned to create by damming the Delaware River.  Trying to make beneficial, controlled use of DEWA, the National Park Service (NPs), looked at various arrangements.  One was the 1970 Peters Valley Craft Fair, the success of which resulted in the formation of Peters Valley Craftsmen.  Many village structures remain in use, with priority given to retaining the historic character of the Peters Valley Historic District, listed in the National Register of Historic Places.
Peters Valley School of Crafts (formerly Peters Valley Craftsmen), entered the 21st century with optimism for continuing its history of crafts education through workshops, opportunities for artists, outreach events, etc. Since incorporating as a non profit in 1970, Peters Valley has hosted thousands of professional and emerging artists. Of note: In 1980, Katsuyuki Sakazume designed and built an Anagama kiln on the Peters Valley campus. This was the first anagama kiln build for public use in the United States. It still exists and is a huge draw to the Peters Valley campus and ceramic program.
Peters Valley still utilizes and maintains the historic structures on campus which are used for studios (blacksmithing, ceramics, fiber/surface design, fiber/weaving, fine metals, photography, woodworking, special topics/glass), housing, galleries (exhibition and retail) and offices and plans to remain in this location, in partnership with the NPS, for years to come. Peters Valley is considered a thought leader in the field of fine craft and one of the top five institutions of its kind in the United States. People come from around the globe to participate in our programming.
Help us expand our impact through the learning, practice, and appreciation of fine crafts.