Because of the safety measures being implemented due to COVID-19, on-campus lodging will be a bit different than in past years. Please be sure to read through the information carefully, especially if you have been a student before!
An extremely limited number of rooms will be available for workshop students on campus. Our accommodations are basic and "no frills" being located in one of our historic farmhouses. Due to the pandemic, mostly single rooms with twin beds will be available. Shared rooms will be available upon request. All rooms share a bathroom and common areas and are NOT air conditioned. Pillows, sheets, blankets, and towels are  NOT provided, a few pre-packaged kits will be available for rent in case of emergency. Housing assignments are made shortly before the workshop begins. We do our best to match students with the type of housing they request, but this is not always possible, and we may not be able honor requests for specific rooms or houses. Due to the small number of rooms available, you must call the office at 973-948-5200 to make reservations.
Cost:
$75 per night for single rooms
$50 per night for shared rooms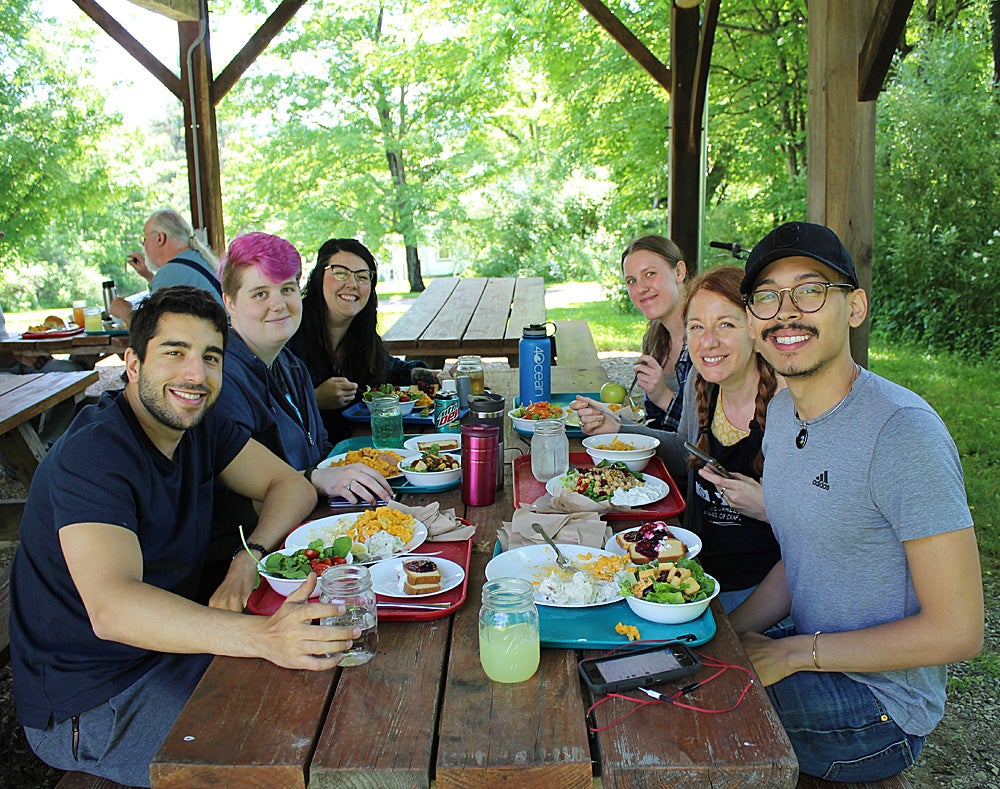 Freshly made meals are prepared by the Peters Valley Dining Hall staff during workshop sessions for breakfast, lunch & dinner. The cost of lunch is NOT included in the price of tuition and students are welcome to bring their own or pre-purchase a meal plan. If you will be purchasing a meal plan, please purchase at the time of registration or at least one week prior to your arrival; there will be a "pay as you go" option but it is not encouraged as this make our meal planning more difficult. There are full kitchens available in the dorms if you wish to prepare dinner or snacks. Outdoor dining spaces will be available throughout the campus. 
If you have special dietary requirements or food allergies, please notify the Peters Valley office at least two weeks prior to your arrival. Some dietary needs can be accommodated with prior notice; however, we may be unable to accommodate specific food preferences or dietary requirements. Vegan and Gluten-free options will be available for all meals but must be noted with your registration.
Lodging is available at local hotels, motels, bed & breakfasts and campgrounds near Peters Valley. We also strongly suggest Airbnb (Sussex County, NJ and/or Pike County, PA) The listing below is provided for reference only and does not reflect a recommendation or endorsement of any of these establishments.