Shop our selection of decorative and functional pottery, jewelry, glass, wood, wearable fiber arts, photography, toys, books and more on our first floor. Our friendly, knowledgeable sales staff will help you find unique gifts within any budget!
Immerse yourself in one of our rotating, curated exhibits in our second floor gallery, named after Founding Director Sally D. Francisco. There is no charge for admission.

Your support matters! When you purchase items from the Peters Valley Gallery proceeds from the sales support independent working artists and the educational programs at our school.
The second floor is only accessible via stairs. In such a case we would direct people to the online exhibition] Special accommodations can be made to view exhibitions in an alternate format.  A gallery representative will assist visitors who may require accommodations by providing alternatives such as digital, auditory and or sensory presentation of the art on display whenever possible.
Please call ahead to request additional accommodation. 973-948-5202
Face masks are now optional, though encouraged for those who are immune compromised and/or feel more comfortable wearing them.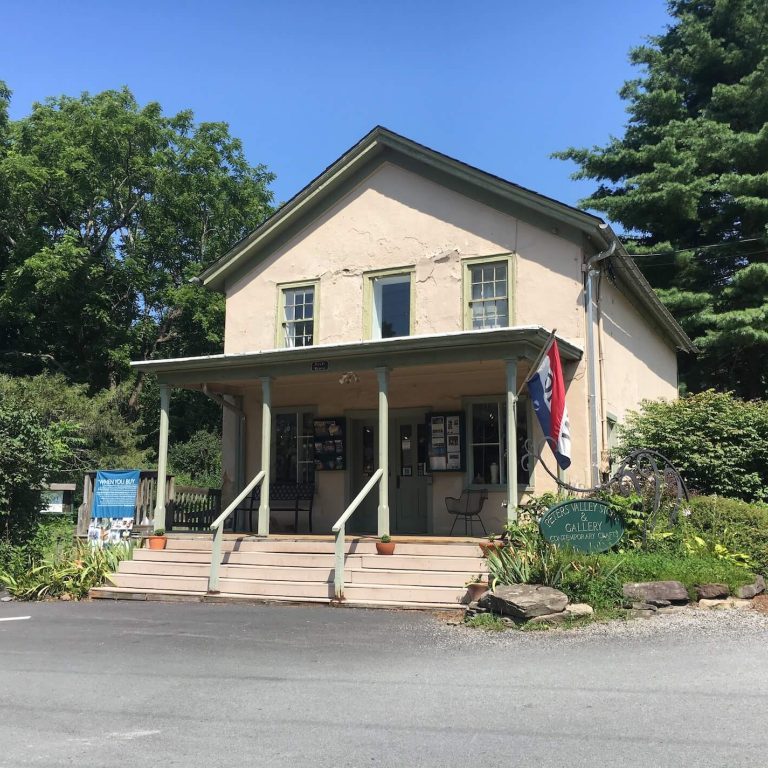 January – April *
Daily, 10:00am – 5:00pm
May – December
Daily, 10:00am – 6:00pm
June - August
Daily, 10:00am - 6:00pm
(Thursdays until 8:00pm)
*Closed January 31st through February 3rd. for renovations 

* During inclement weather, call ahead (973-948-5202) to ensure we are open.